Agree Realty (the "Company" or "Agree") embraces its responsibility to be a good steward of the environment, to use natural resources carefully, and to ensure those resources will be available for future generations.
Agree Headquarters & Campus
Agree's state-of-the-art campus in Bloomfield Hills, Michigan is comprised of two buildings: 70 East Long Lake Road and "The Howe" located at 44 East Long Lake Road. 70 East Long Lake received an American Institute of Architects Honor Award in 2015 for its architecture and design and features the use of water conserving plumbing fixtures, programmable thermostats, and energy saving lighting control systems. The Howe, located at 44 East Long Lake Road, was completed in 2019 and throughout its development the Company embraced the opportunity to exercise environmental responsibility through design and systems that include the use of daylight windows with Low-E window glass, LEED HVAC systems, LED occupancy-sensored lighting and a significant reduction in hardscape which minimizes rainwater runoff and erosion. The construction of both buildings on the Agree Campus included an extensive reuse of existing structures of former buildings to minimize the amount of waste material. Finally, the Company's landscaping includes widespread use of ornamental grasses specifically selected to reduce water usage.
The Company's internal operations include the use of paper, battery and toner cartridge recycling services in lieu of customary disposal of these items. Further, the Company continues to encourage movement to a paperless environment through significant investment in technology.
The Agree Wellness Program, which is intended to attract and retain top-level talent in our organization, promotes a reduction in our team members' carbon footprint by offering on-site dry-cleaning pick-up and delivery, an on-site fitness center (currently under-construction) and catered team lunches three times per week as well as company-reimbursed dinners for team members working late.
Agree, through its team members, understand that corporate and environmental responsibility is an ongoing endeavor and look forward to continuing to meet its goals to be a steward of the environment and meet the goals of its tenant partners. Agree remains committed to using our time, talents, resources and relationships to grow in a manner that makes the world and the environment better for future generations.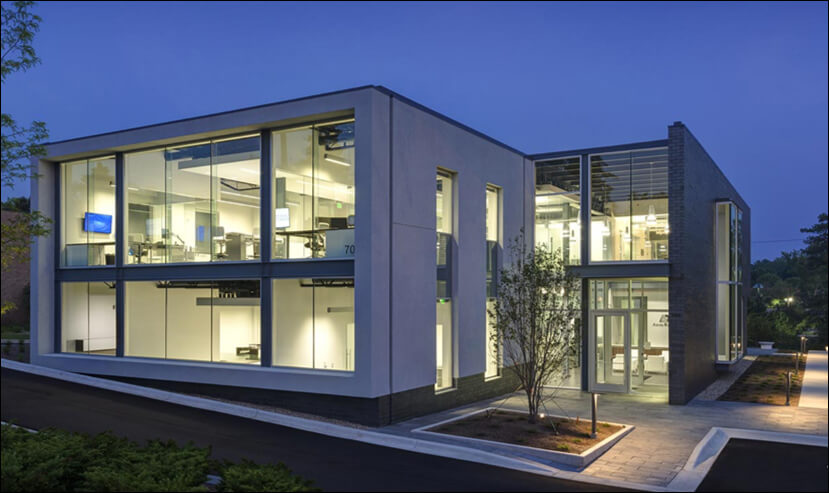 Current Headquarters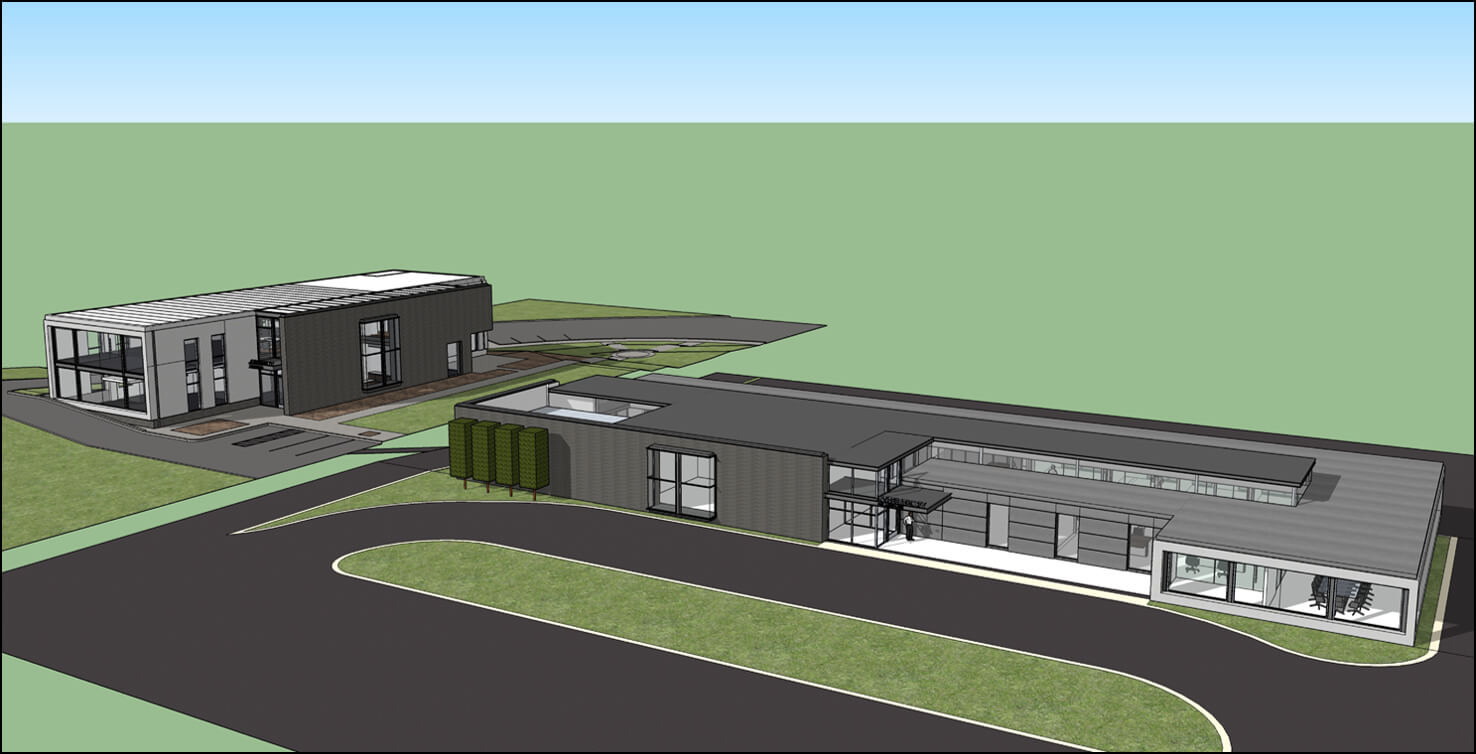 Rendering of Agree Campus
Agree's Portfolio
The Company's focus on industry leading, national and super-regional retailers provides for a relationship with some of the most environmentally conscientious retailers in the world. This is particularly meaningful because Agree's portfolio is primarily comprised of properties that are leased to tenants under long-term triple net leases where the tenant is generally responsible for maintaining the property and implementing environmentally responsible practices. Agree is proud to know that its tenants have pioneered the use of environmentally-preferable solutions in their business practices by the following means, among others:
Reducing waste and conserving natural resources in manufacturing facilities.

Increasing the use of biodiesel fuel.

Pioneering the use of renewable or sustainable raw materials in their formulations.

Using sophisticated software to determine distribution routes to minimize fuel consumption.

Implementing emissions reduction strategies to measure and monitor emissions.

Diverting waste from distribution facilities of safe, unused toiletries, food and household items from landfills by donating these items to hunger-relief and food rescue organizations.

Partnering to use ground-up, recycled tires as a component of rubberized pavement for use in road construction.

Engaging in "trickle-down green" by implementing a vendor code of conduct that requires vendors and the factories where the retailer gets its merchandise to comply with environmental laws and regulations.

Implementing an associate car pool program.

Promoting sustainable practices through its chain of retail stores.

Requiring 100% of strategic suppliers have sustainability goals.

Increasing the number of eco-friendly products available to customers.

Measuring, benchmarking and improving freight transportation efficiency.

Developing and implementing a more efficient freight loading process that helps reduce the total number of miles driven and the amount of diesel fuel required to transport merchandise.

Working to recycle and e-cycle outdated network equipment according to EPA guidelines.

Implementing on-going driver scorecards and coaching to reinforce actions that reduce fuel usage.

Engaging third party dumpster audits to ensure proper handling and disposal of waste and universal waste.

Developing and utilizing 100% phosphate free and non-toxic cleaners, soaps and chemicals.

Minimizing the use of raw materials in their products and packaging.

Partnering only with roasters who participate in practices that support responsible environmental and social standards in coffee-growing regions.

Reducing environmental dependencies and creating business value through sustainable practices.
Note: Retailer environmental actions determined from review of corporate responsibility disclosure of the Company's top tenants (greater than 1.5% of annualized base rent as of June 30th, 2019). Actions represent a selection of activities illustrative of the Company's tenants' business practices in regards to environmental sustainability.