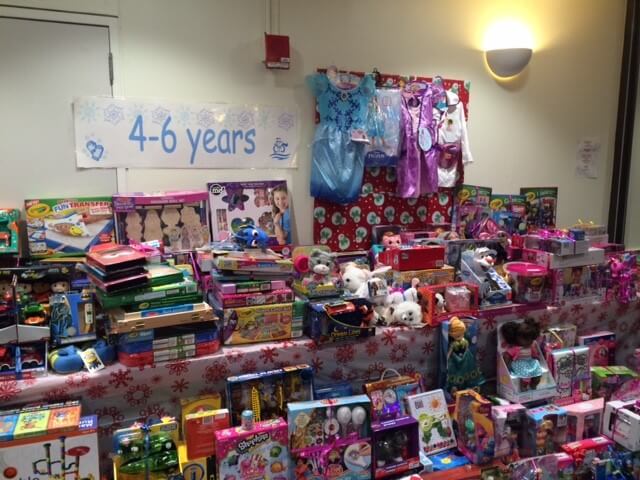 Children's Hospital of Michigan Toy Donation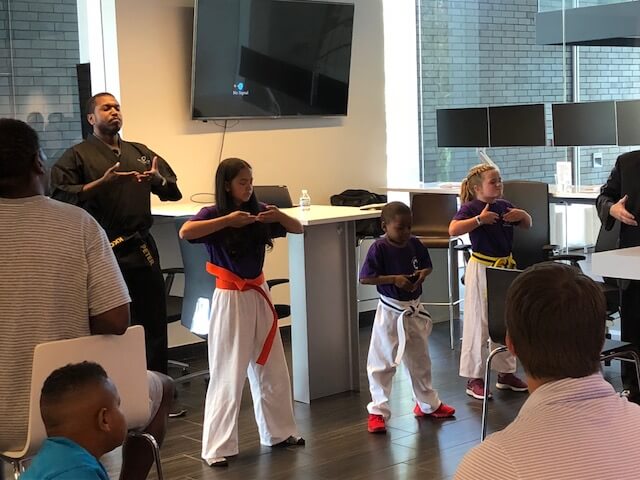 Kids Kicking Cancer Presentation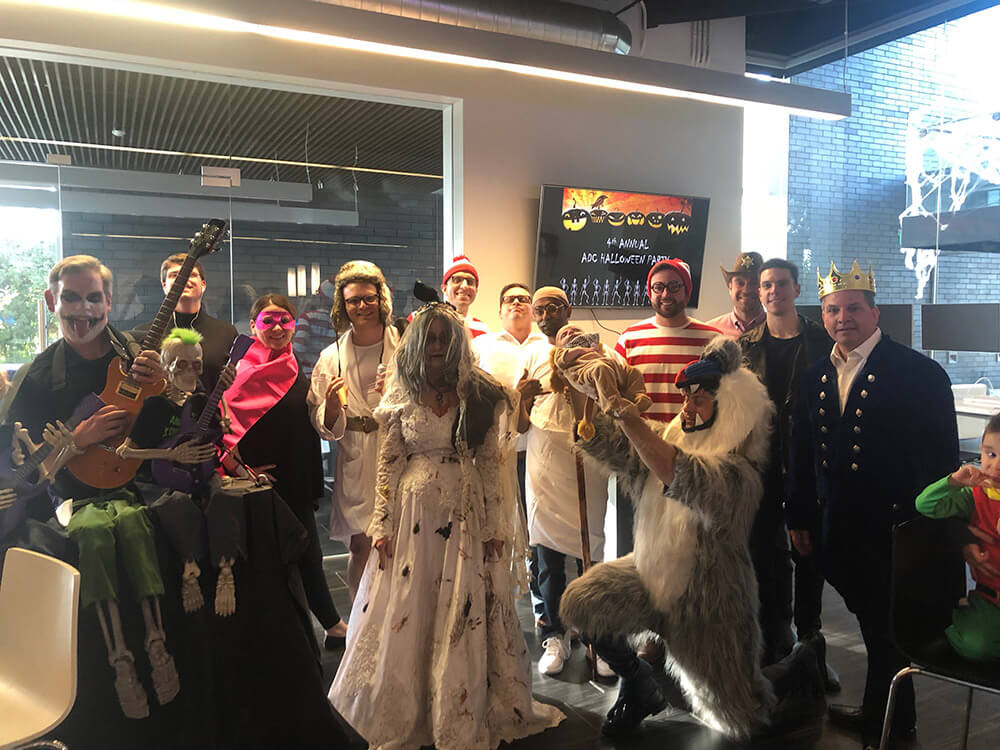 Company Halloween Party
Agree Realty (the "Company" or "Agree") cares about every team member and makes an investment in their future through its Agree Wellness Program. Agree believes that team members who are healthy, fit, financially secure and motivated are team members who achieve personal and professional success.
The Agree Wellness approach to benefits provides team members with resources that support all aspects of their lives through all stages of life. The Agree Wellness program has two areas of focus designed to protect and enhance overall wellness 1) Agree Health Wellness and 2) Agree Financial Wellness.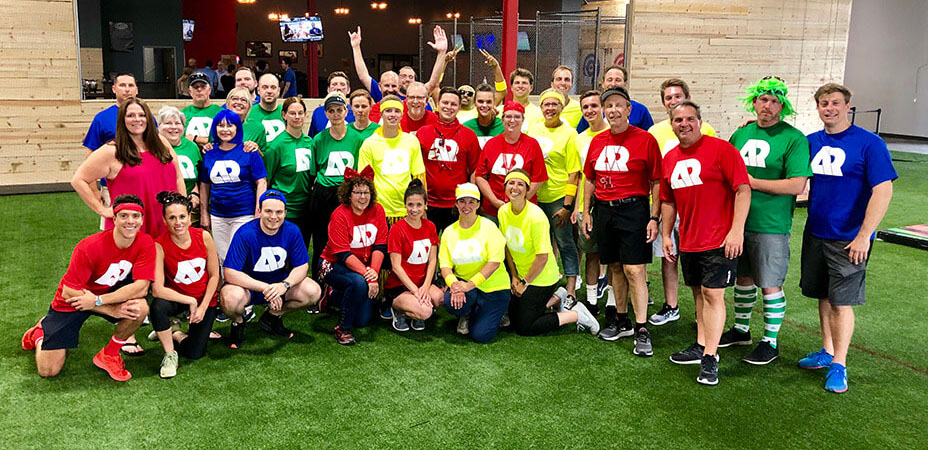 Company Summer Event
Agree Health Wellness supports healthy living through enhanced health insurance, gym membership reimbursements, training and education, various complementary meal programs and many other benefits. These benefits include:
Medical Insurance-

Healthy Blue Achieve PPO is Blue Cross Blue Shield of Michigan's wellness incentive plan that rewards eligible team members for making a commitment to living a healthier lifestyle. The Company pays the full cost of the premiums for a single or family plan to full-time team members.

Dental & Vision Insurance-

Principal Group Dental and Vision Insurance are low-cost benefits with a high impact on overall wellness.

Life Insurance-

Life insurance can help ensure team members' families have the financial resources to handle expenses and are prepared financially for life's milestones. The Company pays the full cost of the premiums for every full-time team member.

Simple IRA-

Our Simple IRA retirement plan offers a convenient way to save for one of the most important times of life – retirement. Agree matches 100% of team members' contributions, up to 3% of team members' earnings.

Short-Term Disability-

Short-term disability insurance offers help to cover team members' financial losses when they are too ill or injured to work. The Company pays the full cost of the premiums for every full-time team member.

Long-Term Disability-

Long-term disability insurance offers help to cover team members' financial losses when they are too ill or injured to work for an extended period of time. The Company pays the full cost of the premiums for every full-time team member.

State-Of-The-Art Fitness Center-

To encourage team members to exercise regularly and promote individual health and well-being, the Company provides an onsite state-of-the-art fitness center equipped with the latest in cardio and strength technology.
Professional Development & Training Ongoing professional development is offered to help all team members advance their careers, this includes:
Promotions

Internal Mobility

Professional development plans for all team members

Company-sponsored attendance at industry conferences and events

Company-sponsored software training

"

Lunch & Learns" with subject matter experts

Internship program
Industry Recognitions
Institutional Investor | America's Most Honored Companies | Small Cap Company CEOs & Investor Relations (2019)
Sandler O'Neill | Top 25 REIT Heavyweights (2018 and 2019)
EY | Entrepreneur Of The Year | MI & NW OH (2018)
Crain's Detroit Business | Fast 50 (2017-2019)
NREI | Top Owners of Real Estate (2015-2018)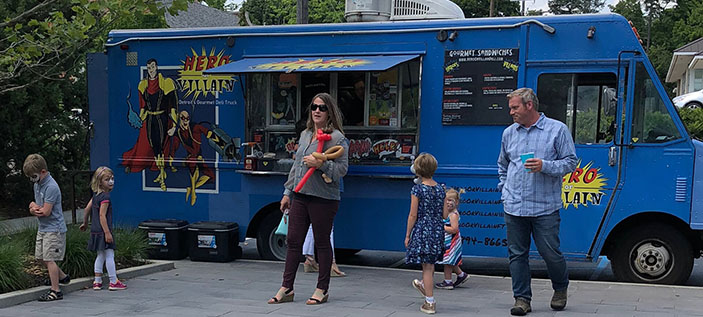 Family Fun Day
Agree Financial Wellness supports team members with generous cash compensation plans, equity ownership programs, retirement plans and ongoing access to financial planning resources. Team members are compensated for their performance and rewarded for their outstanding work. Alignment of individual, team, corporate and shareholder objectives provides for continuity, teamwork and increased collaboration. Our team members are paid commensurate with their qualifications, responsibilities, productivity, quality of work and adherence to our Core Values. The following summarizes the key principles and objectives of our approach to compensation:
Culture Committee
The Agree Culture Committee is composed of team members from departments throughout the organization. The Company's Culture Committee hosts a variety of events that are focused on team building and camaraderie as well as contributing to the communities we live in.
Team Building
Community Partnerships-

Agree cares about the communities in which it operates and its team members live. Agree stands behind its commitment to improving education, strengthening neighborhoods and encouraging volunteer service and charitable giving. Examples include: Operation Good Cheer, Children's Hospital Snowpile, Kids Kicking Cancer, Children's Hospital Adopt-A-Family program, and Friendship Circle.
Employee Recognition- At the end of every quarter, the Agree team votes on a team MVP Award. This is awarded to the team member that has an outstanding quarter both in performance and for being a model of excellence of our Core Values.
Campus Facilities
Agree Café-

Built to accommodate collaboration, our Café is fully-stocked with food and beverages, wifi access and constantly streaming music.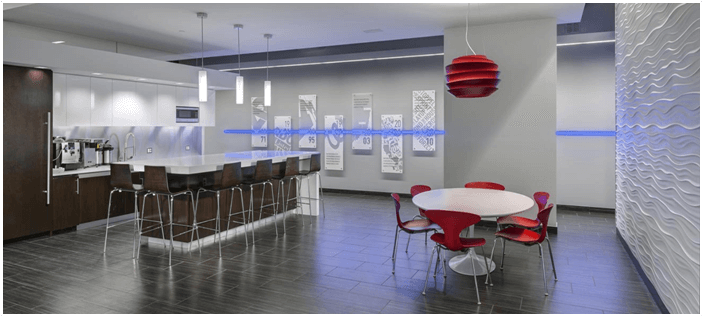 The Howe-

Agree's second building on its state-of-the-art campus, named The Howe after Ken Howe, the Company's former Chief Financial Officer, was completed in the fourth quarter of 2019 and includes an Agree Wellness center, locker rooms, an auditorium, integrated technology and unique collaborative meeting areas.